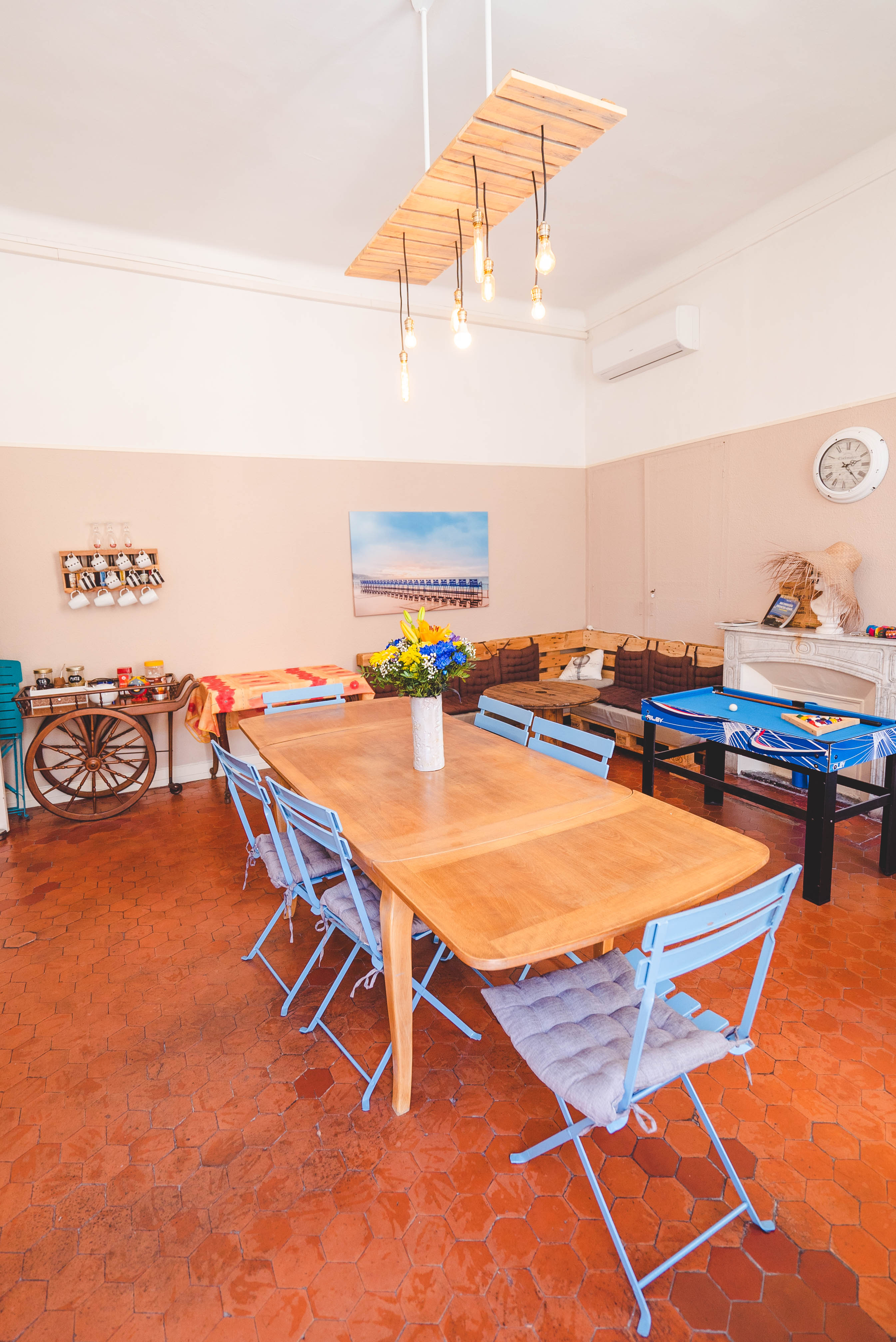 La Maïoun guesthouse
Built in a former temple dating from 1856, la Maïoun Guesthouse is an original place, located in the center of Nice, next to Massena square as well as Old Town and only a 5 min walk to the beach.
Our dorms are equipped with bunk beds specially designed for travelers, combining comfort, privacy and functionality.
We also offer a double room with an en suite shower outside the bedroom.
You can enjoy the common room (with fridge, microwave, kettle, games and music), meet other travelers, relax and sunbathe on the balcony or hang out in the shady garden.
We are here to help you during your stay.
Breakfast is included !
Book online directly with us and get the best rates available on the internet.
Free cancelation until 3 days before arrival 🙂
Book here & save money !
Our rooms
How to find us ?
We are located at number 50B GIOFFREDO STREET, only 500m from the beach and 200m from Massena square!
From the airport :
–Tram 2 (30 minutes) inside terminal 1 or 2 and get off at DURANDY, then walk 5 minutes
From the train station :
It takes 20 minutes walking and 10 minutes by tram :
Take the tram direction hôpital Pasteur and stop at MASSENA. Then go on Gioffredo street, we are located at number 50b, 300m from the square.
Map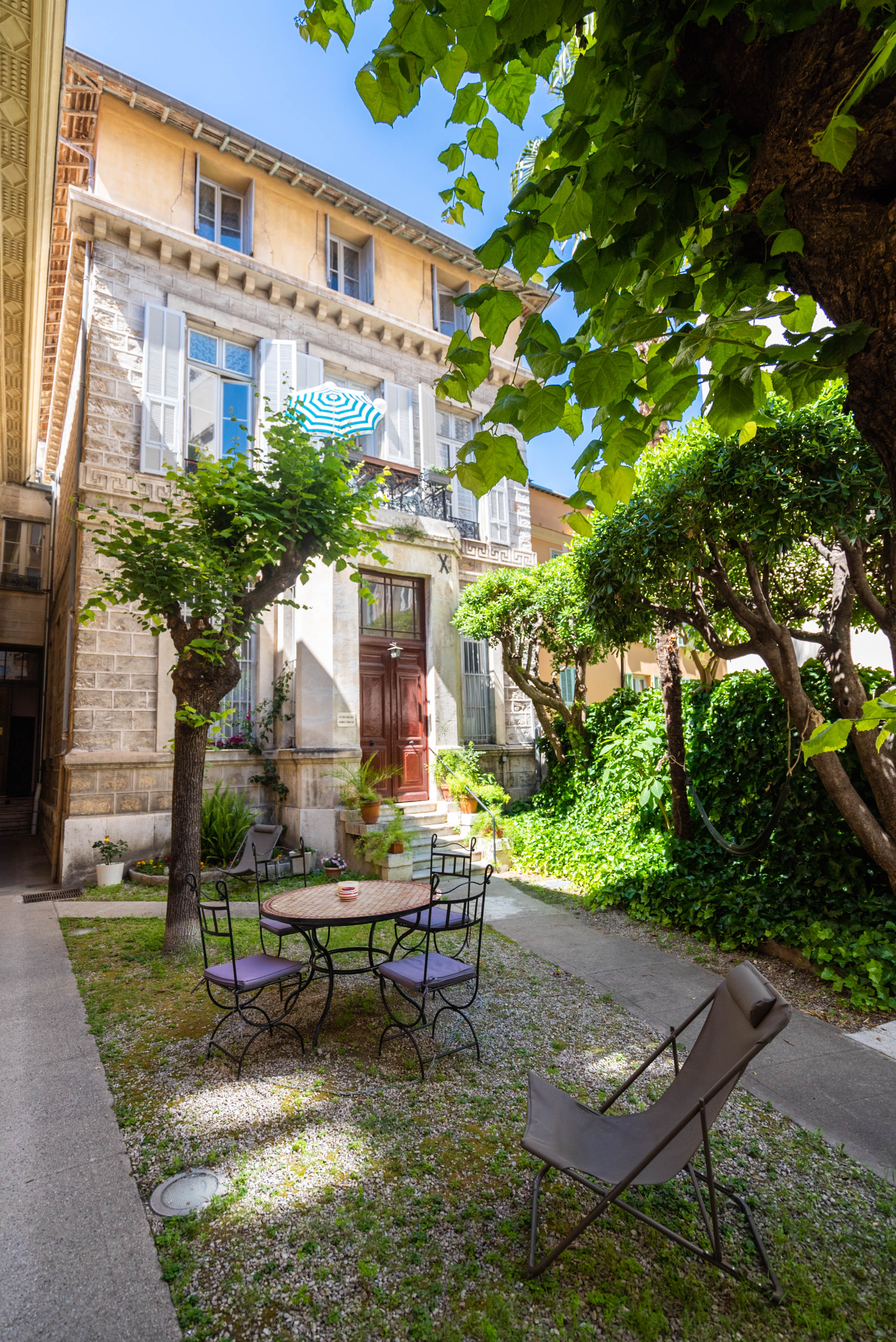 Why stay at la Maïoun Guesthouse ?
Free cancelation until 3 days before arrival
Friendly & knowledgeable staff
Great place to meet new people
Walking distance to nightlife, restaurants, old town, beach and other attractions